Our Mission Statement




The Remnant Church Bible Institute &Seminary
This is a joint venture incorporating Third Millennium Covenanters, in Scotland, as well as the
Tell Them International Network
in Beaumont Texas,
Eileen Miller
, International Evangelist, Bible Teacher and Author in Ireland, and others, have come together to establish a Bible based Training facility to teach and train those who are lost, damaged or rejected by the church. To restore them into the Body of Christ and to give them a sound footing through Biblical teachings to take their rightful role within the Body of Christ as the Holy Spirit leads.
At this time The Remnant Church Bible Institute is an Online only home study teaching facility. We shall do teaching sessions via Skype and Ustream as well as via BlogTalk Radio and via Conference call facilities. We shall begin classroom tuition is certain locations as we grow.
The word "institute" rather than "training centre" or "school" was selected because the noun form of the word not only means training centre but can also mean a union or association. This reflects the networking aspect of Tell Them International Network, the sponsoring organization of the Institute. The vision is to work with existing evangelical organizations in the training of laymen.
The word "institute" in its verb form means "to bring into being, develop, create, initiate, conceive, and give birth to." The Institute is birthing a vision designed to move laymen from vision to reality, from observation to demonstration of the power of God.

WHAT WE ARE NOT
We are not organising a seminary for those who desire study of theological issues or training in Biblical languages, archaeology, history, etc.
We are not in competition with the traditional Bible college structure. For those who are educationally and financially qualified, have access to a school, and whose circumstances permit, we encourage a traditional resident Bible college education. Our training is for laymen and women who do not have opportunities for such training.
The sponsoring organizations of the Remnant Church Bible Institute and Seminary, are neither a denomination, nor do we desire to create a denominational structure. We are a network of churches, and like minded ministries, in many nations working to raise up labourers for the harvest fields of the world.
This Institute is not a self-improvement programme. God is not teaching self-improvement but rather, God is taking dead men and women and making them spiritually alive.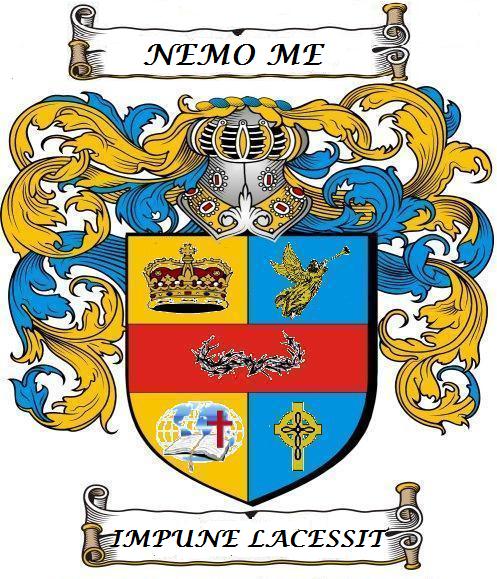 ALL STUDENTS SHALL BE EXPECTED TO TAKE THE CORE TOPICS SUBJECTS TO ENABLE THEM TO MOVE ONTO OTHER MODULES, UNLESS PRIOR ARRANGEMENTS HAVE BEEN MADE TO REFLECT PREVIOUS STUDIES DONE ELSEWHERE.
This site is Copyright © to Tell Them Fellowship and Network 2011